PLANS AND CD FORMATTED MANUALS ARE AVAILABLE FOR DIFFERENT TYPES OF BOAT ON REQUEST.NOTE, AT THIS STAGE NOT ALL PLANS AND CD'S ARE COMPLETED AS YET SO A SHORT DELAY IS TO BE TAKEN INTO CONSIDERATION PLEASE. THANK YOU FOR VISITING THIS PAGE .
The following is a sample of the text to accompany the pictures illustrating the old method of hull design by using the " halve shape ". A full CD with all related text for each craft + photos and videos can be got by mail . Cost € 46.00 plus postage . Below a few samples of pictures showing the cross sections of a planned 14 FT canoe . The tutorial explains how to shape the hull and use the lines derived from this model to calculate displacement , predict the LWL and possible performance characteristics. I am as such not an authority on boat design nor have I ever attended a related college for that matter. I am self taught as with most of my skills acquired over 45 years of doing stuff and finding out how it's NOT done first…thus learning the right way of doing it after making the mistakes . The same goes for my musical instrument making as a profession where I learned my trade by "doing" and using common sense .Very often ( as in the case of marquetry ) re-inventing age old techniques before the internet became available as a source of info , because they are the best AND ONLY way of doing something right in the long run.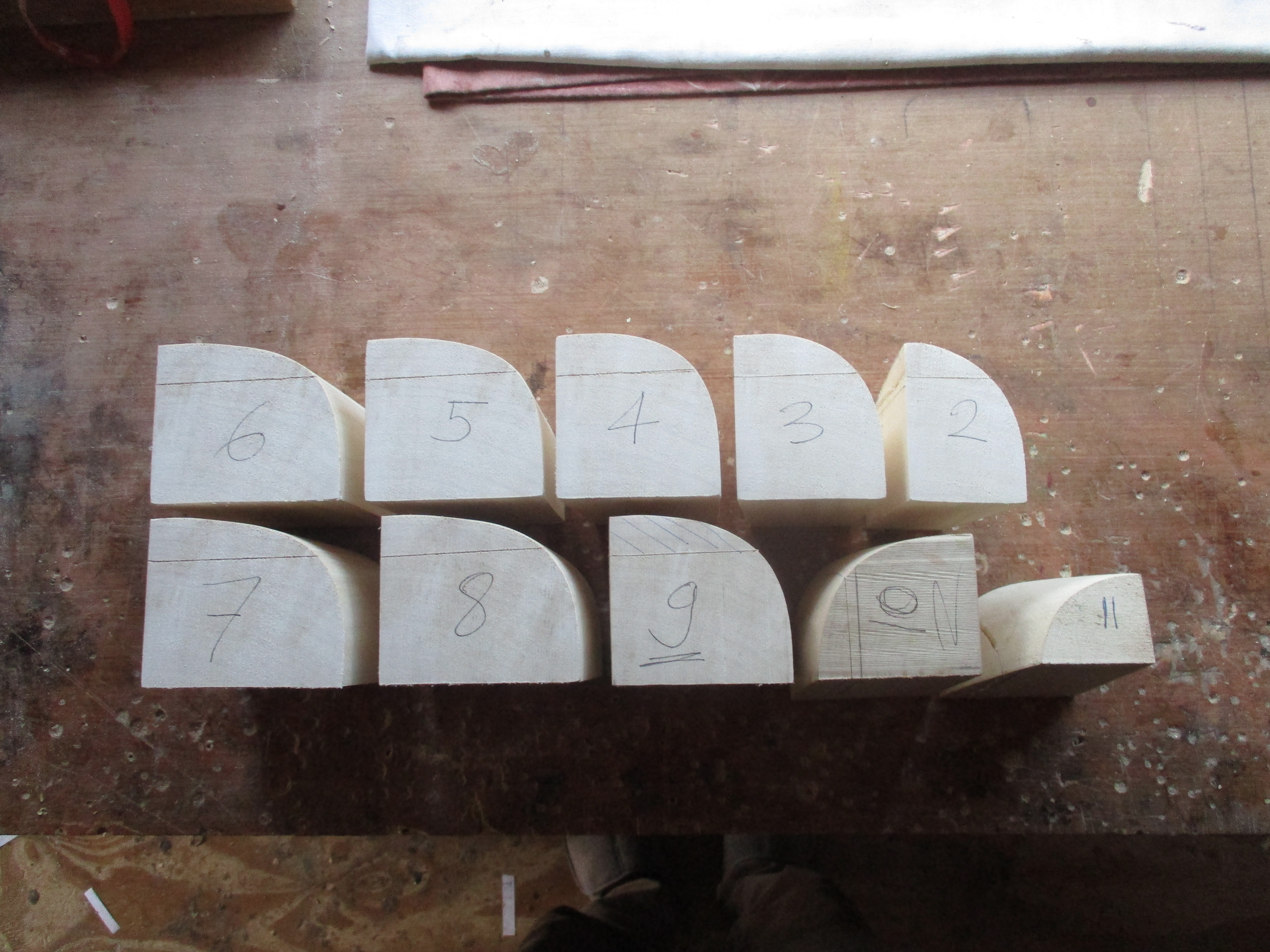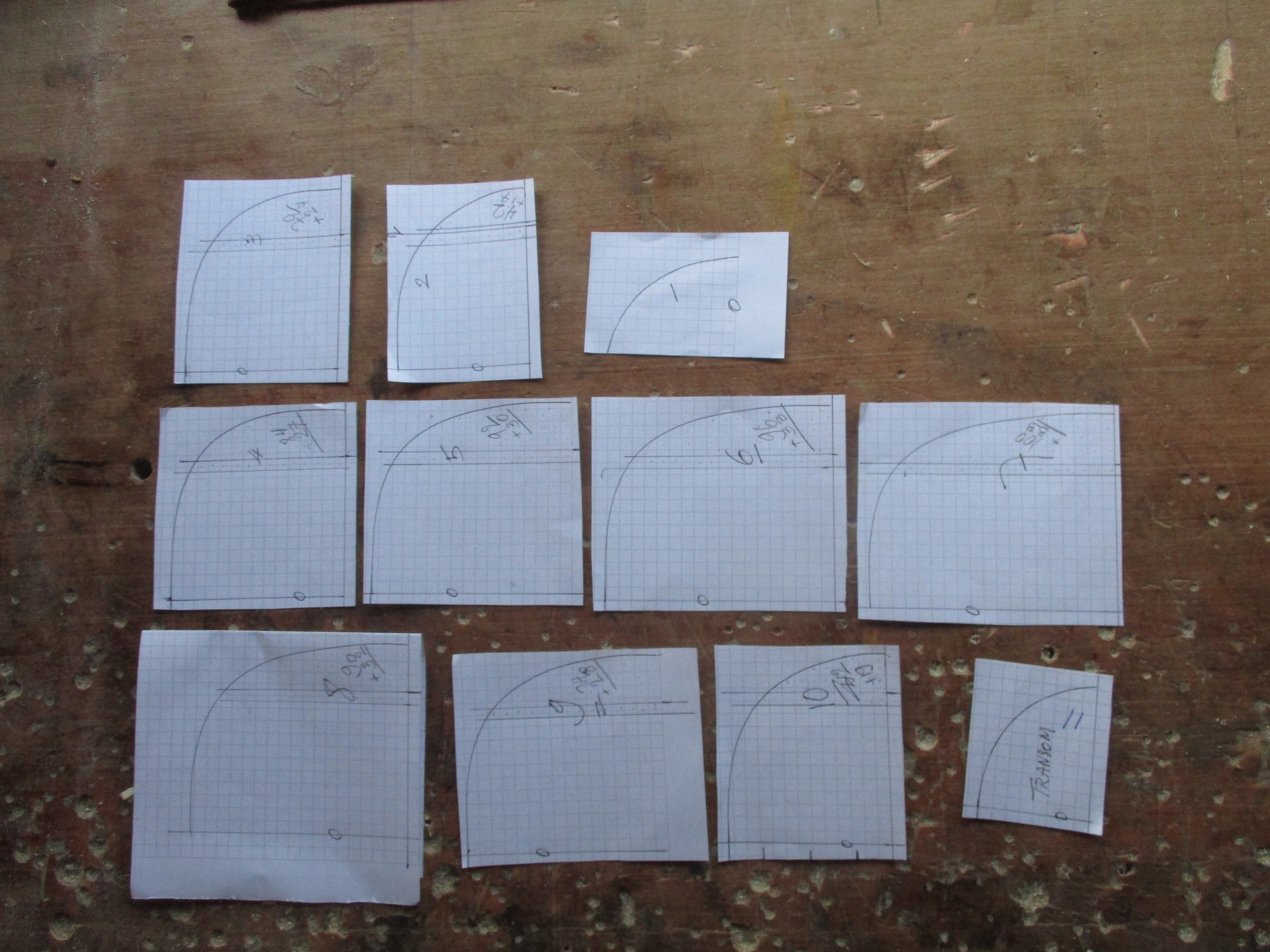 excerpt from the tutorial "boat design using the "halve shape " method"
They say "if she looks nice, she'll sail well" when referring to a hull shape. It's only after re/inventing the wheel so to speak and making a few half boats , that I realized the method of boat design using a "halve shape " was in fact centuries old . Before the days of computer programs that can calculate displacement , draw water lines and cross sections , this method was a means of showing the client what the ship would look like by mounting the halve model against a mirror. That way the whole of the hull can be seen from all angles. From the drawings obtained from the sections obtained in this way , volumes can be calculated and hull lines can be drawn. I rediscovered this when I visited the ship museum "MAS" in my home city of Antwerpen where many examples of these are on display. It's very well possible I saw them as a child and the images were stored in my memory somehow
etc.. .
there are several different tutorials available on request .
the full text and all images/videos for this and other ones can be purchased at the cost of € 46.00 plus postage