DO YOU AND A FEW FRIENDS, AS A SCHOOL OR A GROUP FEEL LIKE BUILDING A BOAT FOR A CHALLENGE  SO YOU CAN ENJOY USING IT OUT ON THE WATER WHEN COMPLETED ?        
I WILL GLADLY TRAVEL TO YOUR LOCATION FOR THE DURATION OF SUCH PROJECT . A FULL LIST OF MATERIALS AND TOOLS NEEDED TO COMPLETE THE JOB IN A SET TIME WILL BE FORWARDED IN ADVANCE .THE WORK DETAILS AND DURATION ARE DIFFERENT FOR EACH TYPE OF PROJECT ( VENUE INDOORS IDEALLY )
AT BEST A MINIMUM OF THREE PEOPLE ARE NEEDED TO COMPLETE A PROJECT IN THE ESTIMATED TIME ( USUALLY ONE WEEK OR FIVE FULL WORKING DAYS). MY CHARGES ARE     € 280.00 PER DAY ( PLUS A LOCAL ACCOMMODATION OR B&B IF THIS IS NEEDED WHEN THE VENUE IS TOO FAR FOR ME TO COMMUTE ON A DAILY BASIS ) MATERIALS ARE NOT INCLUDED  I HAVE PLENTY OF EXPERIENCE IN TEACHING ADULTS AND CHILDREN.                    
THE RELATED CD AND MANUAL ACCOMPANYING THE PROJECT CAN BE RE/USED AFTERWARDS TO BUILD MORE OF THE SAME CRAFT AT a small EXTRA COST FOR ROYALTIES .

A FEW PICS OF SUCH A PROJECT AT ST PATRICKS CLASSICAL SCHOOL IN NAVAN , DONE BY 5TH YEAR'S AS A FUNDRAISER.IN THIS INSTANCE THE MATERIALS FOR TWO 16 FT BOATS WERE SPONSORED BY A LOCAL BUILDING SUPPLIERS.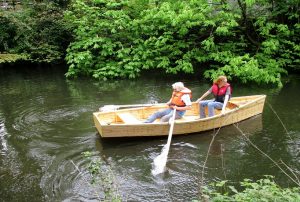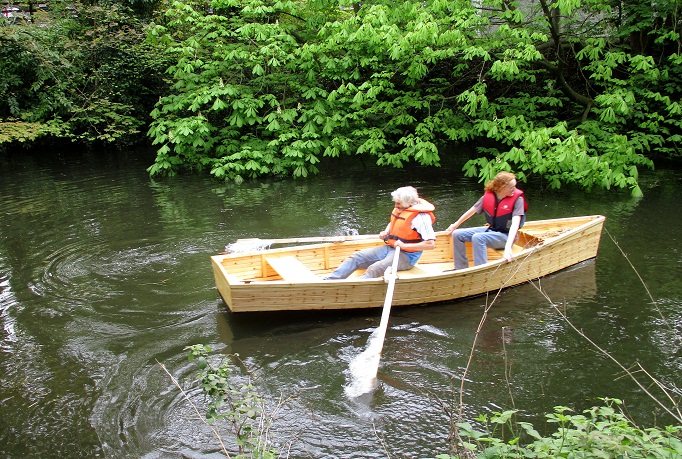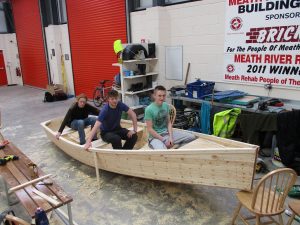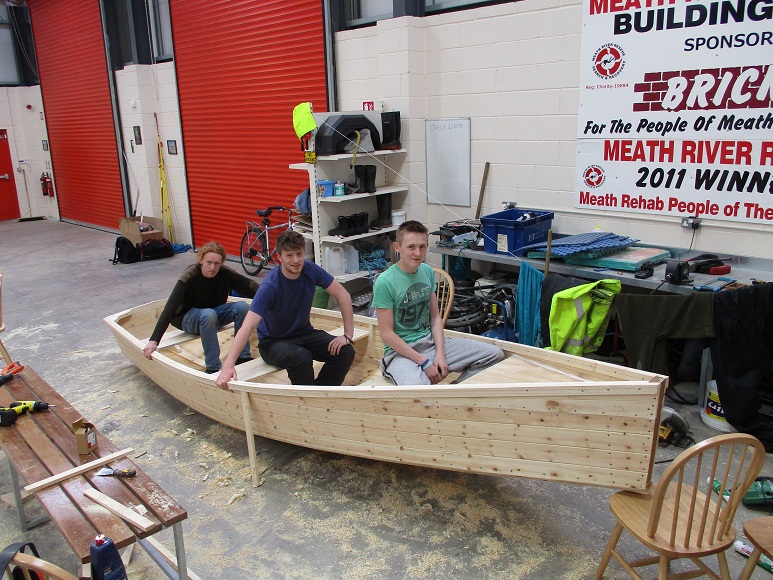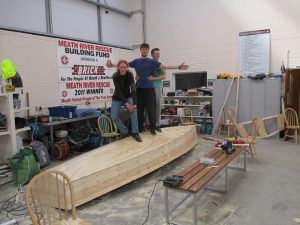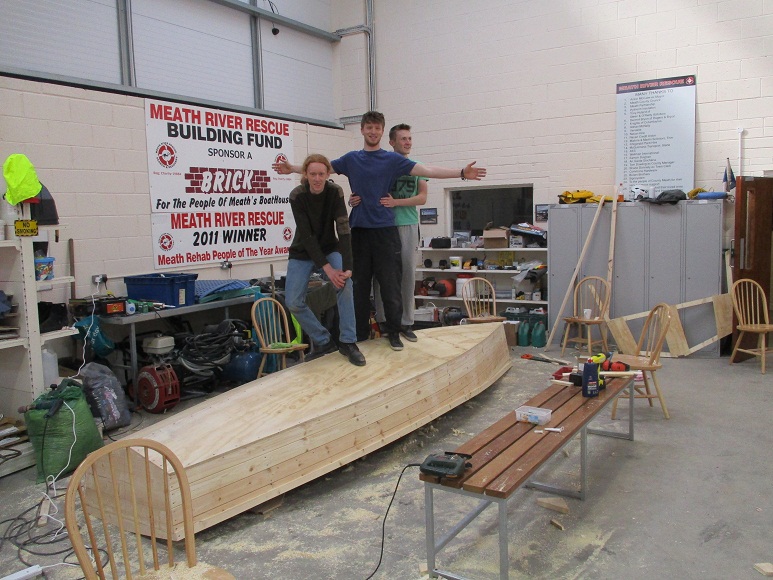 OR HOW ABOUT BUILDING THIS 25 FT CURRACH !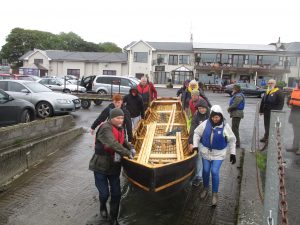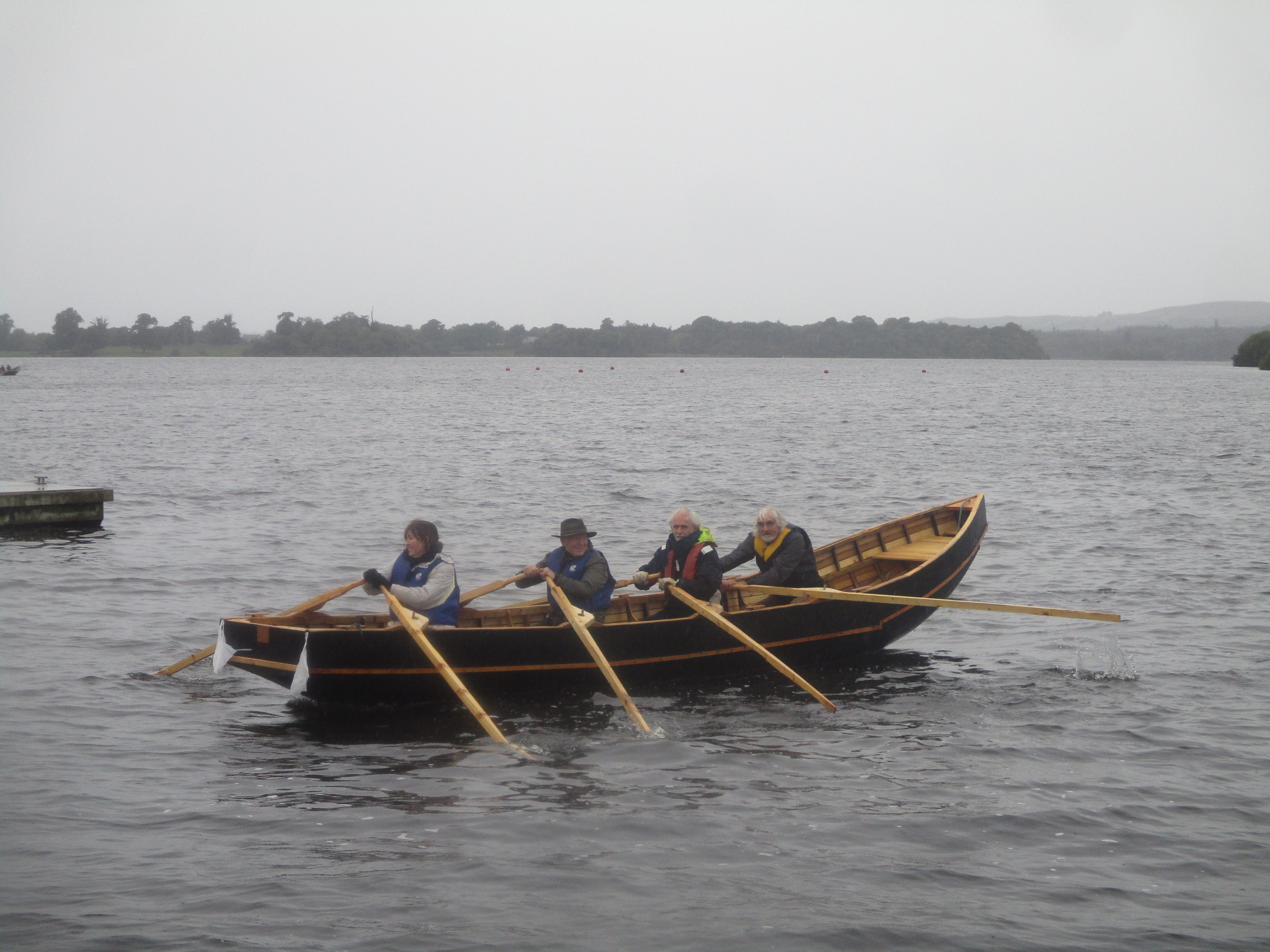 THE PLANS , TEXT AND MORE THAN 100 PICTURES AND VIDEOS SHOWING A STEP BY STEP PROCESS TO MAKE THIS BOAT ARE AVAILABLE ON CD . COST € 46.00 PLUS POSTAGE . THE DESIGN  IS  BASED ON THE KERRY NAOMHOG , A TRADITIONAL WORKING BOAT ALONG THE KERRY COAST.
CHECK OUT THIS PDF ONLINE ABOUT CURRACHS AND CORACLES
http://www.texascoritani.com/British_Coracles_and_Irish_Curraghs.pdf